| | |
| --- | --- |
| Whistle Talk - August 2016 | |

Whistle Talk
©
BC Referees Whistle Talk Discusses New Laws, Interpretations and Clarifications

from David Pue
posted Aug 26 2016

The BC Rugby Referees Society have put out the latest copy of their newsletter at a key time before the BC season starts next month.

As the opening paragraph states it covers "New Laws: As the new season gets closer and as this is the year after the World Cup, World Rugby has sent out a flurry of new Laws of the Game and interpretations / clarifications for some existing Laws. These are marked below by (L) or (I/C)."

There's also a quiz at the end to test your knowledge of the game with reference to the applicable laws.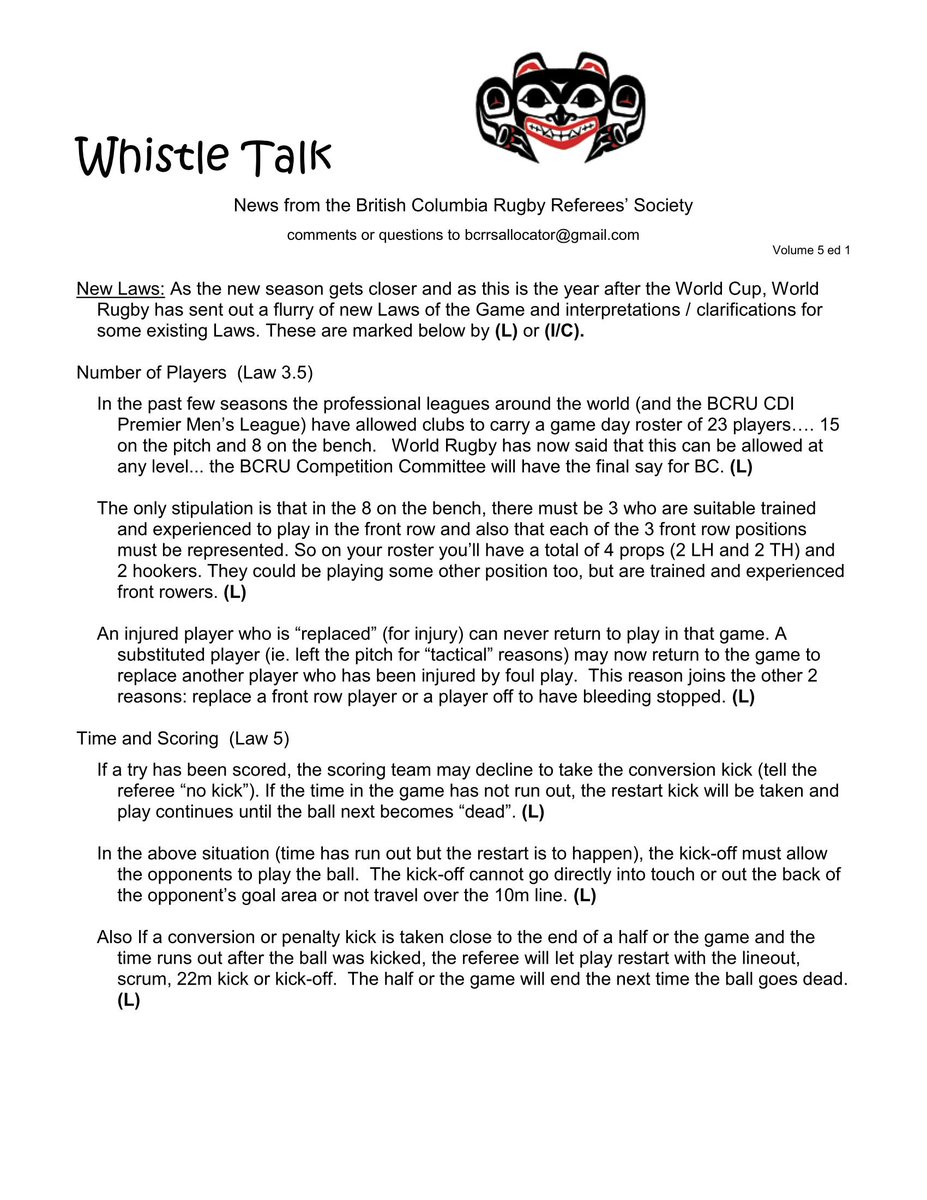 VIEW FULL DOCUMENT IN .PDF FORMAT
---