| | |
| --- | --- |
| Men's Mainland Schedule - Fall 2016 | |
Men's Mainland Premier and Div 1 Schedule: Start Sept 17th

posted Aug 31 2016
[ed. comments below]

The mainland Premier qualifying season kicks off on Sept 17th. 8 teams go in and 6 make it Premier in the spring while 2 fall down to Division One. Last year Abbotsford and Meraloma were the two teams going down to Division One. Nov 19th is the date set for the league final, the Mainland Cup is awarded to the winner.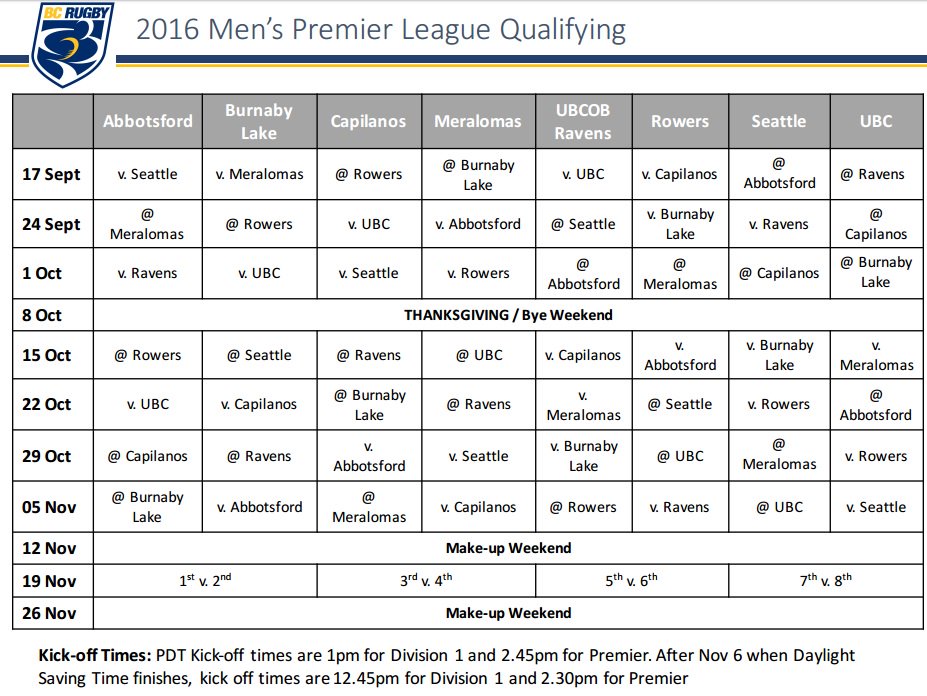 In mainland Div 1 there are 7 teams competing, they'll be joined by 2 more relegated from Premier in the spring. Surrey were the hot team last season making it to the final where they lost to Abbotsford. It's good to see Kelowna promoted from Div 3 to Div 1 as they've been winning the Div 3 title in comfortable fashion the previous few years.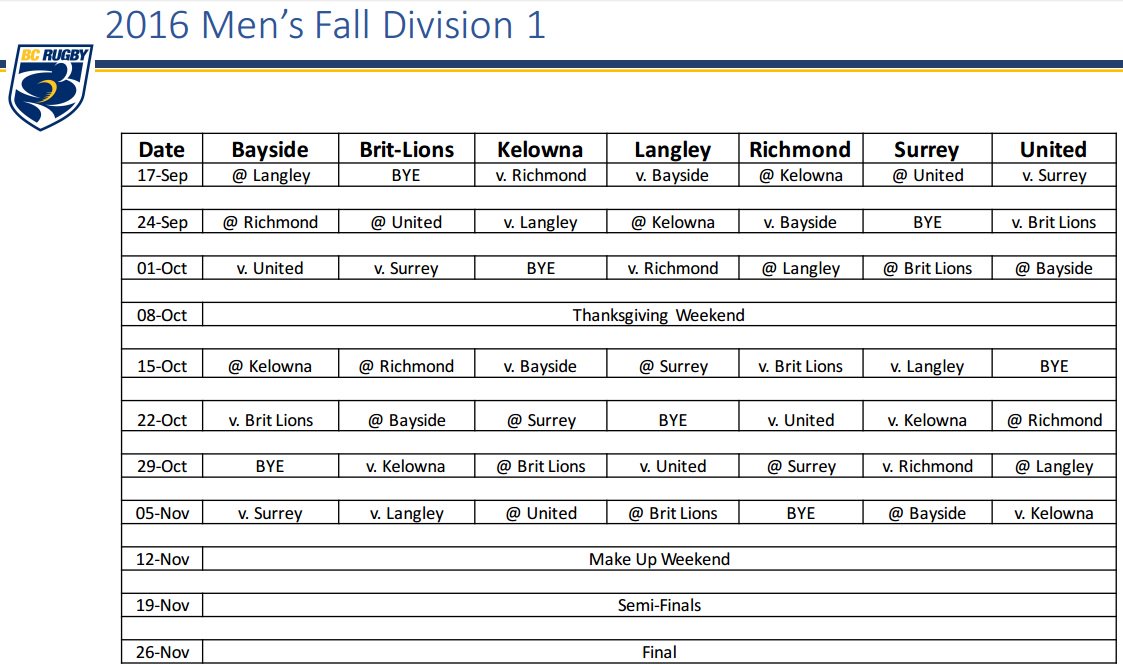 Click to enlarge image




---