| | |
| --- | --- |
| From the Editor's Desk - November 2016 | |

Maria Samson - Canada XVs
©
Canada Win RAN7s; Moyse Nominated for World Rugby Hall of Fame; Carpenter Out Larsen In; Update on Barbados 7s, Is Maria Samson Canada's Smartest Person

posted Nov 16 2016
[ed. comments below]

Canada Win RAN7s

The Canadian teams, both men and women, won the Rugby Americas North (formerly NACRA) 7s tournament. The USA didn't enter teams so there wasn't a lot of high level competition. The women sent a development team, the men sent a full strength team.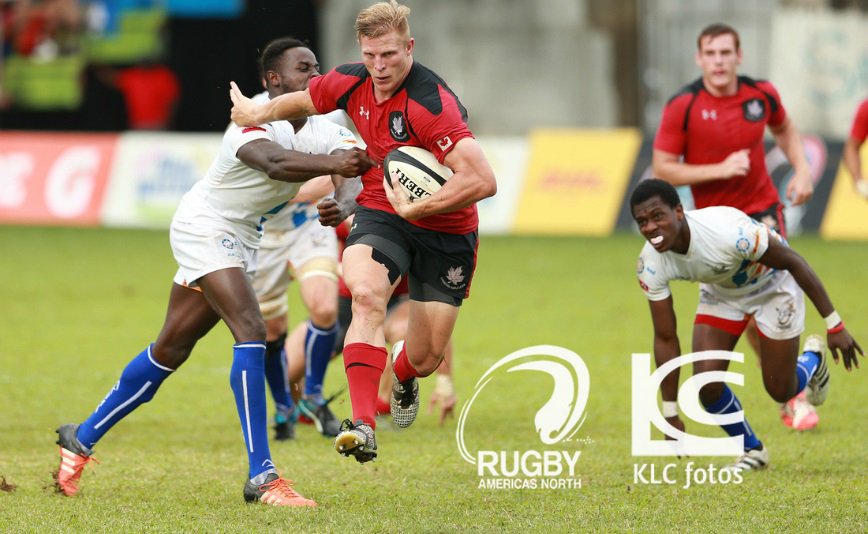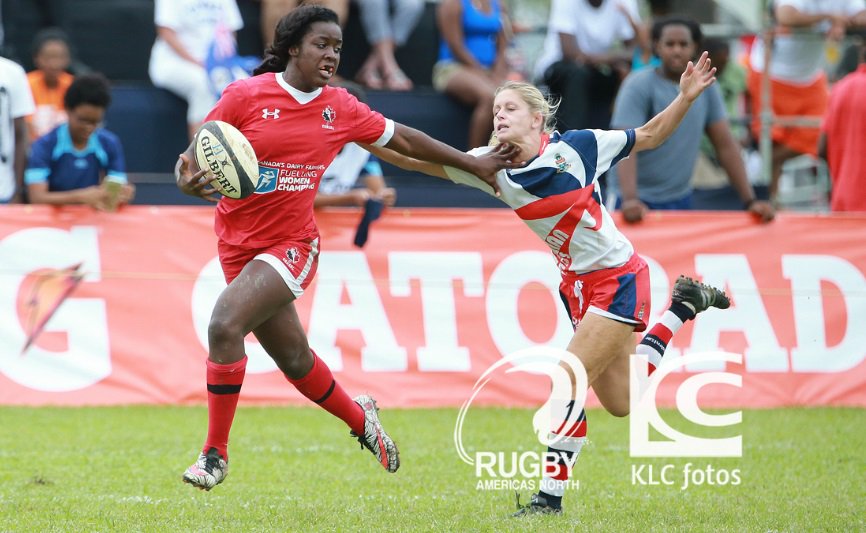 Read more

Moyse Nominated for World Rugby Hall of Fame

This caught a lot of rugby people by surprise as Heather Moyse hasn't been involved in rugby for awhile. She is however the only Canadian women's rugby player to win an Olympic gold medal in bobsleigh which may have been a factor.

Read more

Carpenter out, Travis Larsen in for Canada
[ed. story correction it's Travis Larsen not Josh Larsen]




Travis Larsen is the replacement. Travis Larsen is the older of two brothers born in Canada but raised in NZ. They're from Nanaimo making them eligible for the North Island Tsunami if they ever pass this way again. Travis played #8 for Canada A on this year's August tour to the UK.

Read more

Joe Whipple Update on Barbados 7s

Joe sent us this update a while back, you can get contact details at www.barbados7s.com - dates are Dec 10-11.

The sun is shining and the water is warm. Barbados World 7s is in its last phase of entries. There are a wide diversity of teams in the Men's and Women's divisions with teams from Scotland, England, USA, Canada and the Caribbean. Familiar names such as Atlantis and Northeast Academy from the USA and Esher Academy from England, the original Sevens legends, Border Reivers from Scotland, Upright Rogues along with the top club sides in the Caribbean. Women's sides include some of those named above as well as Rugby Ecosse, Toronto Saracens, Phoenix, Scion Sirens, Barb Mervin's Aptoella and Caribbean sides. For those who wish to run a fundraising activity the tournament has available two tickets and accommodation to Barbados from UK, Canada and USA. Contact the tournament organizers for more information. A great way to raise some funds for the trip.

The tournament will be held on the famous West Coast of Barbados on excellent pitches. Accommodation is cantered on the South Coast including St. Lawrence Gap with it's greet night life. There are lots of non-rugby activities including catamaran cruises, The Jolly Roger, snorkelling in 80 degree water, Safari tours to name a few. Definitely a tour to remember.

Teams

Aptoella Angles (Canada)
Atlantis (USA)
Barbados RFC (Barbados)
Border Reivers (Scotland)
Caribs RFC (T&T)
Defence Force RFC (T&T)
Dog River Howlers (Canada)
Esher Golden Lions (England)
Exiles RFC (T&T)
Northeast Academy (USA)
Phoenix (USA)
Police RFC (T&T)
Rainbow RFC (T&T)
Rugby Ecosse (Scotland)
Scion Sirens (USA)
St. Lucia (St. Lucia)
St. Vincent (SVG)
Toronto Saracens (Canada)
Upright Rugby Rogues (Canada)
USA Rugby South (USA)
Warriors (Barbados)

Maria Samson - Canada's Smartest Person

It's a TV show by CBC, Maria Samson is one of the contestants. Details of the episode are below. Maria played second row for Canada at the 2014 World Cup where they won Silver.

CANADA'S SMARTEST PERSON Episode 303 - Sunday, Nov. 27 at 8 p.m. PT on CBC

A high school student, millennial consultant, international speech and debate coach, lawyer, pro rugby player and math tutor compete in revealing intelligence challenges that go beyond your average IQ test or trivia quiz to earn the title of "Canada's Smartest Person." Features a special guest appearance by world-renowned film producer Ivan Reitman.





---