| | |
| --- | --- |
| BC Rugby Weekend of December 3rd 2016 | |

Sean White scores try in Barnard Cup 2016
© Chris Wilson
Weekend Results: Bays Win Barnard Cup; Nanaimo and Port Alberni Set to Meet in Island Div 1 Final

updated Dec 4 2016
[ed. comments below]

CW 10 @ James Bay 18

Memo to self, listen to inner voice that says Bays at home in the mud in a championship game will rarely lose. Sean White and Ben Johnson, two icons of the Bays program scored which is fitting. Our photographer Chris Wilson caught both of them on camera (see below). The photos are available at:
islandwavephotography.com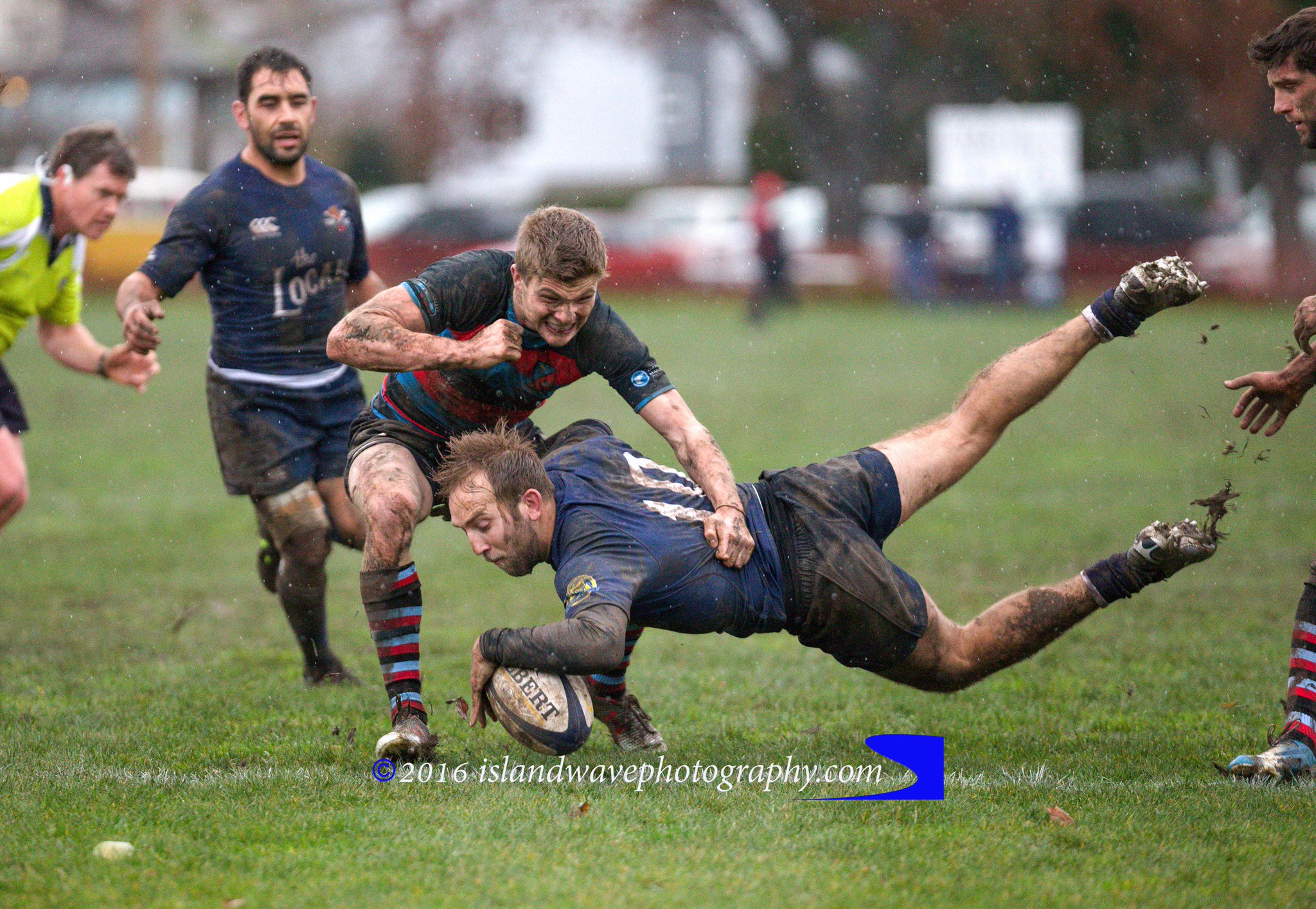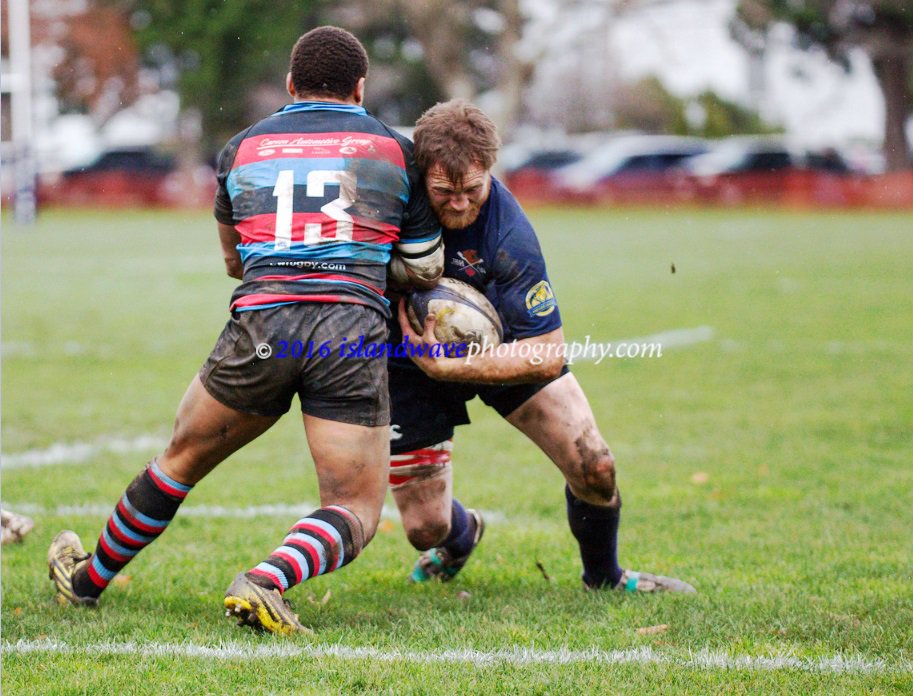 PREGAME
It should be another close match between these teams, +2 for Bays last week. CW look to have an improved roster over last week with Doug Fraser back in the mix in the centres, they've moved Keaton Styles to #10 to matchup against Sean White. The bench is where the advantage may show with Ray Barkwill and Nanyak Dala waiting to make an impact. The Bays have Phil Mack back, captain Graham Harriman is back which will bolster the team. They've promoted a couple of Division One players to key positions, Quentin Martinez who played #8 Div 1 last week starts at openside and Nate Waldmann who played #10 Div 1 last week starts as #12 against Mike Scholz. On paper I think CW have the stronger lineup, I can see Barkwill coming on in the second half and making an impact. My gut tells me CW will take this but my mind says don't bet against the Bays at home, in the mud, in a championship match. We'll see which is right. Prediction: Bays by 1.

JAMES BAY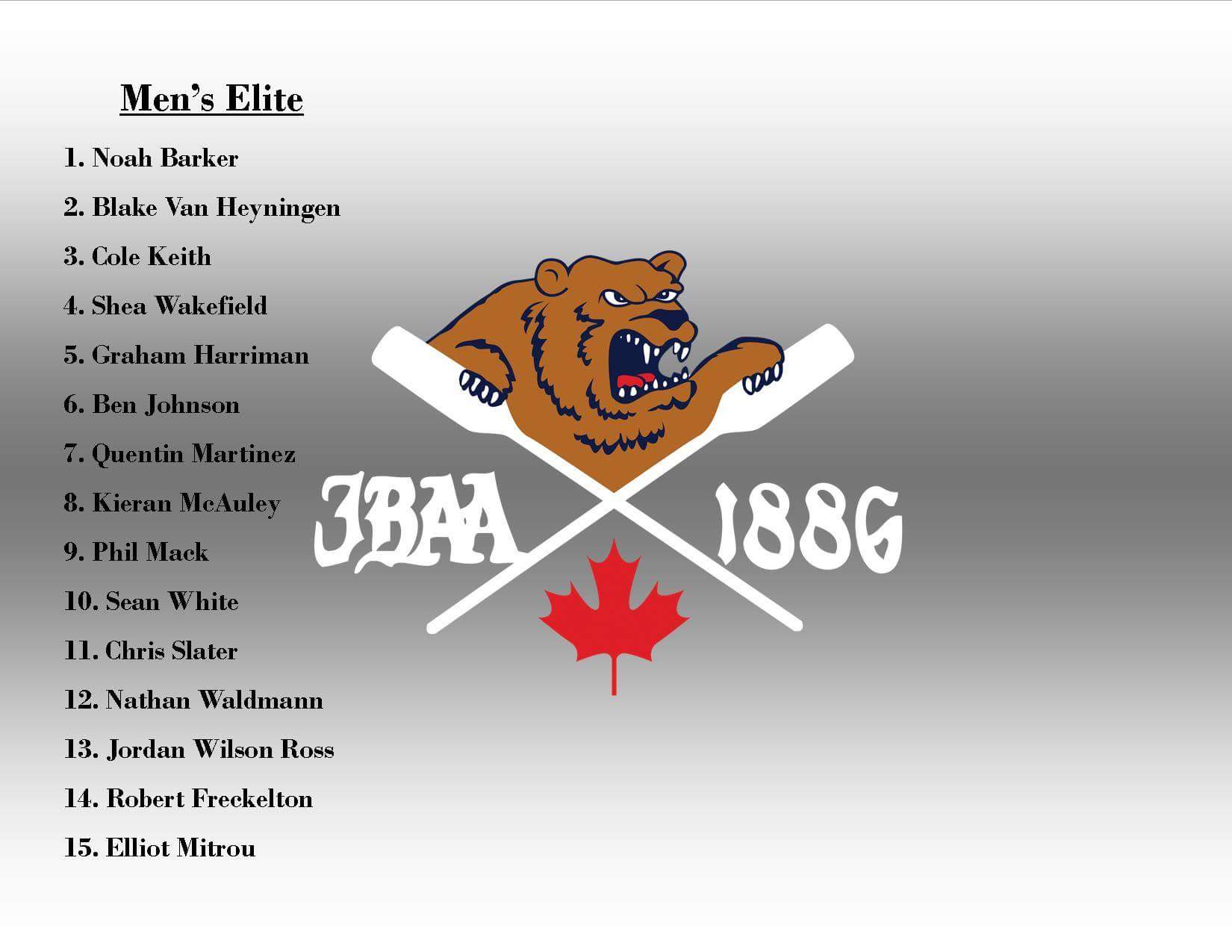 CW

1 John Braddock
2 Clayton Thornber
3 Doug Wooldridge Captain
4 Cam Polson
5 Connor Turner
6 Riley Ilnicki
7 Nathan Stewart
8 Dustin Dobravsky
9 Mike Dalsin
10 Keaton Styles
11 Jon Morris
12 Mike Scholtz
13 Doug Fraser
14 Anton Ngongo
15 Nick Hutton
16 Ray Barkwill
17 Jack Sponarski
18 Nathan Thomas
19 Doug Pearson
20 Nanyak Dala
21 Brandon Schellenberger
22 Brandon Gerhardt
23 Keenan Horton

Westshore 17 @ Nanaimo 55

It was good to see Canadian referee supremo Nathan Abdelnour take charge of the match. It was one way traffic for most of the day however as the home team came away with a comfortable win. They'll host Port Alberni in the Island Div 1 final next weekend.




Nanaimo try by Sam Raiwalui

PREGAME
Nanaimo are hungry, this is their first shot at a title in a while. They're undefeated, they're at home, they have the big forwards like Joe Blain and the savvy backs like Brad Marshall. Westshore have been honest and put out a Div 1 team, not their Premier team, although it may not have made a difference in the outcome. We'll find out in the spring. It should be home team all the way in this one. Prediction: Hornets by 12.

NANAIMO

1 Craig Rutherford
2 Akira Takekawa
3 Pat Milford
4 Drew Fisher
5 Jake Reclama
6 Trevor McIntyre
7 Paul Jacobsen
8 Joe Blain
9 Sam Fowler
10 Taniela Tulia
11 Rocky Coussins
12 Harrison Stupich
13 Ryan Bradley
14 Jared Stevens
15 Brad Marshall

WESTSHORE

1 Toby Berg
2 Neil Hagerty
3 Jay Jimmo
4 Connor Bottrell
5 James Pickup
6 James Anton
7 Dane McKinney
8 Tua Va'a
9 Kevin Sommerfeldt
10 Aaron Frisby
11 Spencer Dunstan-Adams
12 Matt Kemp
13 Cody Gervais
14 John Cox
15 Chris Sanni

CW 34 @ Port Alberni 46

As predicted Port won, we said +10 but it was +12. Kudos to the CW team for putting up 34 but that doesn't bode well for Port as they travel to Nanaimo next Saturday to compete for the Times Cup. CW scored 189 points this season, Nanaimo scored 334.

PREGAME
Port are looking fully loaded awaiting the visiting 2nd team from CW. Again it should be the home team who carries the spoils of victory. CW will be fully focused on the Barnard Cup in Victoria so will have few top level reserves to back up the second team. Port have some top level senior players like Cody McClary, Ty Shannon, Anthony Selva and some quality U20 players like Riley Savard and Foster DeWitt. Prediction: Port by 10.

PORT ALBERNI

1 Riley Savard
2 Dane Dentoom
3 Cody McClary
4 Gavin Purewal
5 James Cowan
6 Bob Brown
7 Shawn Mckay
8 Anthony Selva
9 Brennan Tourangeau
10 Ty Shannon
11 Troy Dhillon
12 Nick Love
13 Foster Dewitt
14 Jordan Kurucz
15 Aseali Rokotuiwakaya (Import)
16 Peceli Leweni
17 Ryan Foster
18 Matt McDougall
19 Owen Hawkins
20 Jordan Kurucz
21 Ryan Turner
22 John Symington
23 Maxx Boddly
24 Dan Tavares
25 Caleb Hepsted

CW

1 D Adams
2 C Wylie
3 G Baird
4 J Montgomery
5 N Fowler
6 J Crone
7 D Parcells
8 K Hohert
9 J Aldridge
10 I Hickman
11 M Kelly
12 O Winser
13 J Logan
14 S Moser
15 D Morgan

U18 Final Cowichan @ CW

No predictions here but congratulations to both teams for making the provincial finals. Both clubs consistent in turning out strong U18 and U16 teams. Game is scheduled for Sunday, Windsor Park, assuming it's open, Carnarvon if it's closed.




---