| | |
| --- | --- |
| Shawnigan Lake Summer Rugby Academy 2017 | |

Shawnigan Lake Rugby Pavilion
©
Interview with Ander Monro Director of Shawnigan Lake Summer Rugby Academy July 2-7 2017

updated May 3 2017
[ed. Registration link is http://app.bookking.ca/shawniganpub/courses/index.asp

Hi Ander, you are entering your fourth year as Director of the Shawnigan Lake Summer Rugby Academy (SLSRA). It's been growing in popularity with parents and rugby players, even attracting students from around the world. Let's talk a little about its history and what you have planned this year.

BCRN: As the Director, what have been some of the highlights of the recent SLSRA camps?

AM: Whilst developing rugby skills and tactics plays such a prominent role in the week's focus, it's the interactions between and experiences of students from different parts of the country or even the world that make it special. The bridge jump into the Koksilah river has been a real highlight these past two years because weight or gender becomes immaterial; the image of a beefy prop peeking down over the edge and shuddering is not uncommon and it is a real leveler for all players! They are so supportive of each other in these sorts of conditions.

BCRN: And what is the off-field experience like for the players?

AM: I believe this is where the players get the value added. Most of the players stay overnight and the camp coaches, who are either current or recently retired Canadian players (men's and women's), double as the residential staff, hosting a mini-Olympics competition mid week and activities in the evenings. The players live with and see the habits of those characters who have played the game at the top level. Respect and camaraderie are important values highlighted during the week. We also have fabulous facilities at Shawnigan Lake School – both sporting and residential – as well as a cool, refreshing lake for a dip after a hot afternoon's training.

BCRN: What do you have planned for this year? Which national team players and coaches will be participating?

AM: It is so important for our team to create an atmosphere at the camp that is enjoyable, that requires the athletes to be challenged, and that is a genuine learning experience. We heavily emphasize core-skill development and application games, with a view to the players becoming more tactically aware. Given the knowledge base of the coaches, we are able to adjust the direction of the week's plan to fit the needs of the various groups. This camp provides development for players of all experiences and competencies.

So far, as current and former players we have: Clay Panga, Jess Dovanne, and Mike Scholz confirmed. It is hard to get commitment from some, especially when they have designs on winning a women's rugby world cup this summer in Ireland! Jim Delaney, former Canada U18 Head Coach and national team player, will lead the camp coaching staff. Having been involved in the camp from its inception, he knows how to set the tone.

BCRN: Parents, of course, are interested in costs. What options are available? Is there a residential as well as a day camp option?

AM: We offer both a residential (boarding) and non-residential (day) option. The residential camp fee is $840 (tax included in that price) and the non-residential camp fee is $540 (tax included). We are also offering a free spot at the camp through BC Rugby News and I look forward to welcoming the lucky winner!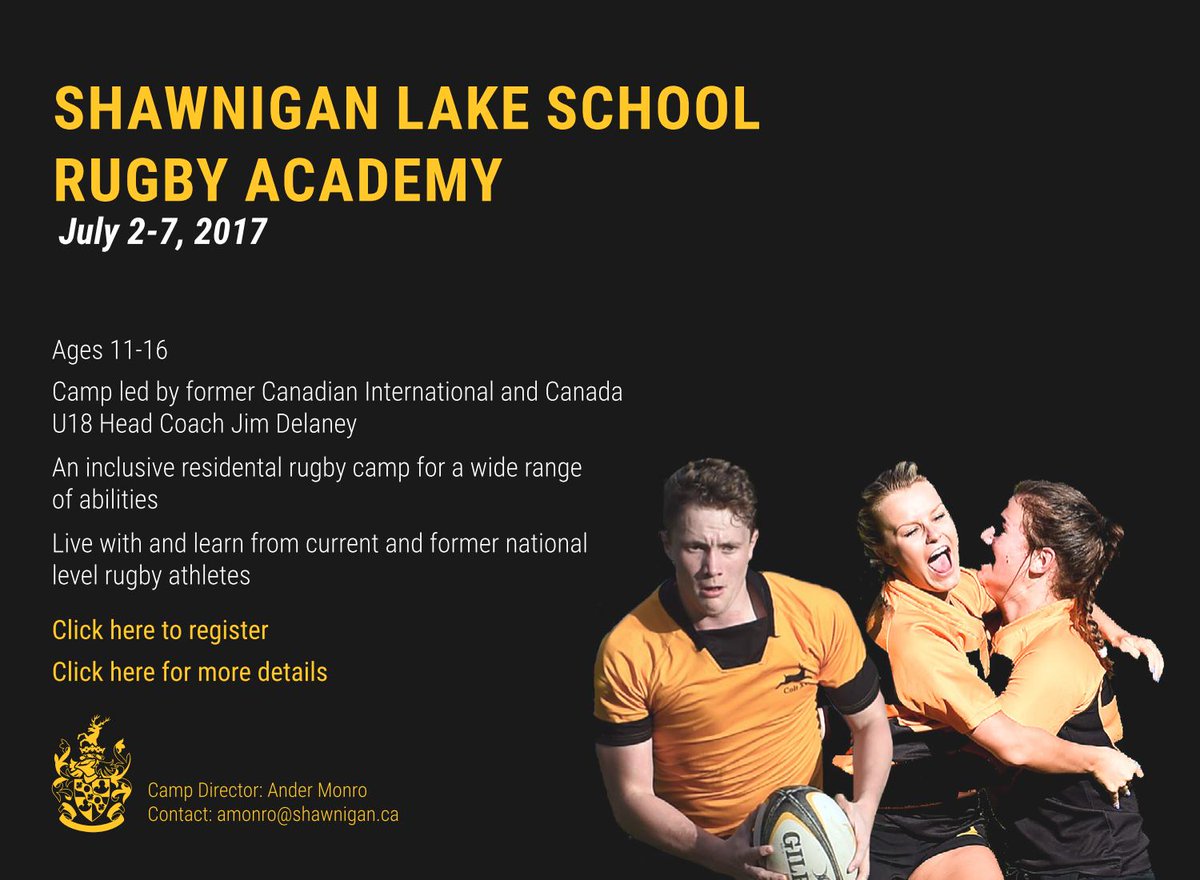 ---