Burnaby Logo - 2013
©
Burnaby Lake Hosting Gordonian RFC from Aberdeen, Scotland: Friday June 2nd @ 6:30pm: ROSTER ADDED

from Simon Smoldon
posted May 31 2017

If you are needing a rugby fix everyone is welcome to Burnaby Lake Rugby Club this Friday when the BLRC hosts the Gordonian RFC from Aberdeen, Scotland @ 6:30pm

Gordonians won 26 of their 28 games last season to gain promotion to the 4th level of Scottish rugby so will present a formidable challenge to the Blue & White.

" We recognize the importance of rugby touring & are delighted to host Gordonians" said organizer & past BLRC president Mike Devlin.

"Our players are hungry to test themselves against international opposition & we will be fielding a strong team that blends, youth & experience as we look toward the 2017-18 rugby season" he added.

Pre game the teams will be piped onto the field by World Champion bag piper Daniel McQuade & the post game meal will be provided by the internationally renowned "Chicken Man". A big thank you to them & also our partners & sponsors with special mention to the Donnelly Group & Library Square pub.

We're all looking forward to another great rugby event at the Lake on Friday.

Look out for our roster later this week on BC Rugby News.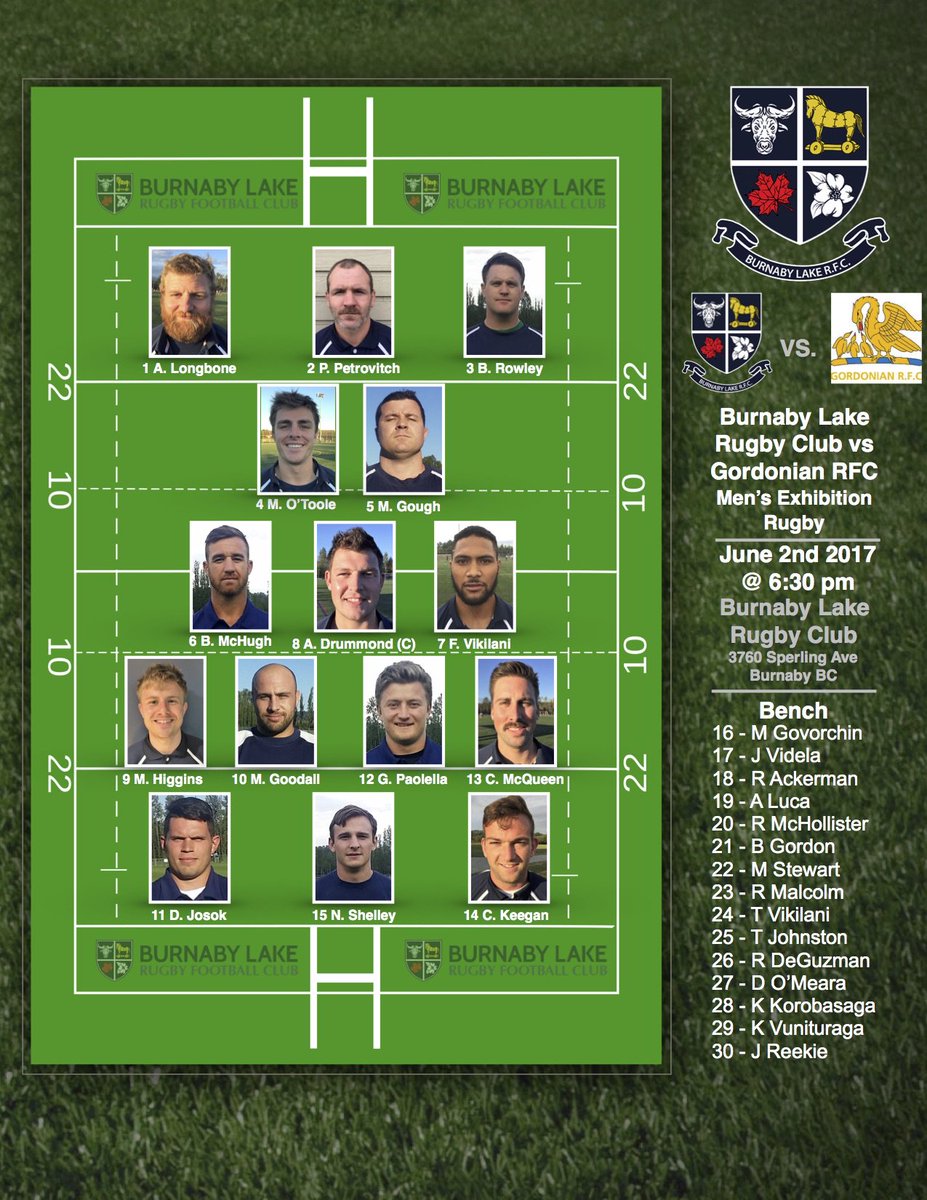 ---