This Sunday at Wallace Field, UVic – Youth Rugby Camp in the Morning and PR7s Trial in the Afternoon
[ed. anyone need rugby balls, hoodies, we have some stock to clear out, email me editor@bcrugbynews.com – I'll be there for a couple of hours on Sunday.]
This Sunday (April 16) at Wallace Field at the University of Victoria there will be a youth rugby camp in the morning and a PR7s trial in the afternoon.
The youth rugby camp runs from 9am to 10:30am. It's run by Robin MacDowell of MacDowell Rugby and also partnered with Premier Rugby 7s and Thunder Indigenous Rugby. The poster is below and the registration link is: https://form.jotform.com/223535950887165. There's no cost for the camp.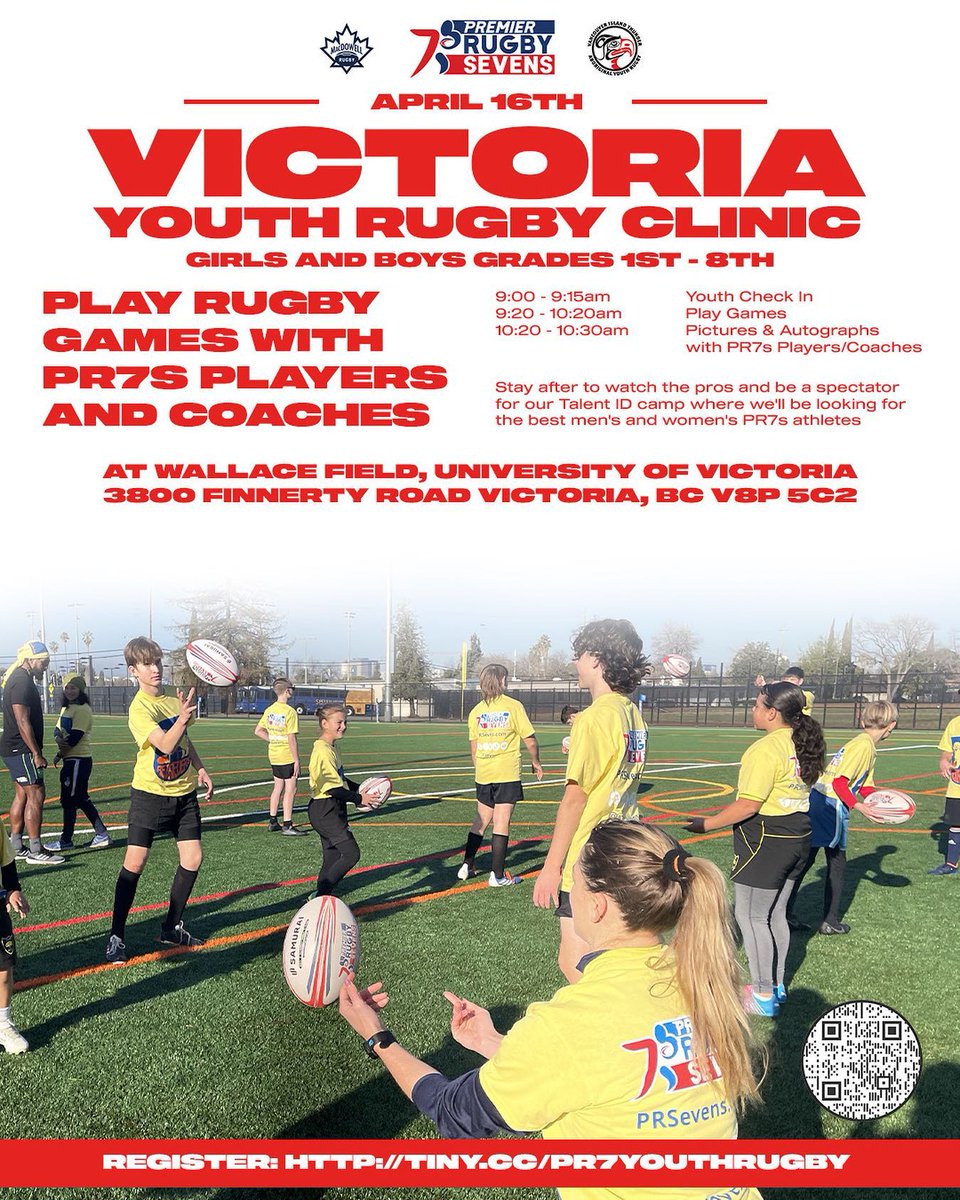 The PRC 7s Trial starts at 11am and runs until 3pm. The registration link for that is: https://www.prsevens.com/talent. Expect to see some national 7s players in attendance and maybe even some national team coaches.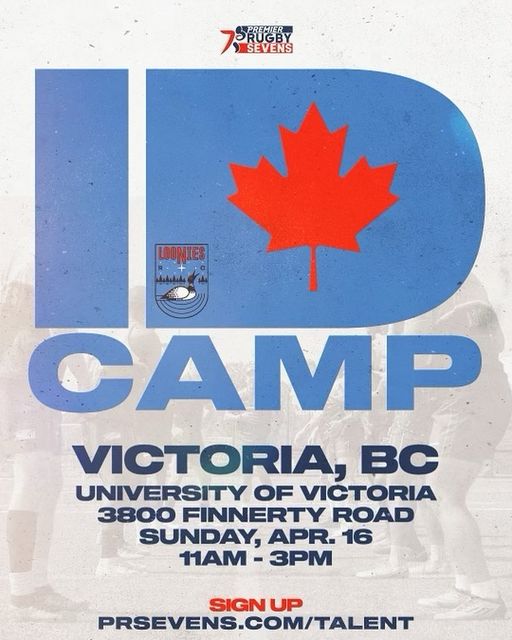 About PR 7s
Premier Rugby Sevens is expanding in 2023, we're heading out on the largest talent scouting tour to date, giving more premier athletes a chance to compete. Register today for one of our Talent ID Camps.
Premier Rugby Sevens (PR7s) is a groundbreaking professional sports league in North America that debuted in 2021. We are the first sports organization of its kind, with men's and women's teams competing under one umbrella with equal pay.
PR7s is where North America's best athletes come to compete in the lightning-fast nature of 7-on-7 rugby. Sanctioned by USA Rugby, we have paved many pathways for professional athletes to step into the global spotlight.
Eastern Conference Kickoff
June 17, 2023
Austin, Texas
Q2 Stadium
Western Conference Kickoff
June 24, 2023
Minneapolis, MN
TCO Stadium
Western Conference Finals
July 15, 2023
San Jose, California
Paypal Park
Eastern Conference Finals
July 23, 2023
Pittsburgh, Pennsylvania
Highmark Stadium
2023 PR7s Championship
August 6, 2023
Washington D.C.
Audi Field
Teams
Golden State Retrievers San Jose, California
Northern Loonies Minneapolis, Minnesota
Rocky Mountain Experts Salt Lake City, Utah
SoCal Loggerheads Los Angeles, California
Eastern New York Locals New York, New York
Pittsburgh Steeltoes Pittsburgh, Pennsylvania
Southern Headliners Memphis, Tennessee
Texas Team Austin, Texas