Thunder Tour Updates: First Matches in the Books; Story in NZ Media
The Thunder made the NZ media with a story of their tour and visit to the Orakei Marae. The link is here and includes video and photos of the visit.
The first matches are in the books and as expected the NZ teams were strong, the girls lost 45-19, scoring 3 tries. The boys lost 54-5, scoring 1 try. It was a great learning experience for the young players. It didn't dampen the spirit of the players however and there was a great hosting afterwards at the Grammar TEC clubhouse. The Grammar TEC walls are lined with photos of former All Blacks that the club has produced. They also have a wall of international jerseys donated by Sir Wilson Whineray, an iconic figure in NZ rugby. Among all the national team jerseys is one from the British Columbia Rugby Union.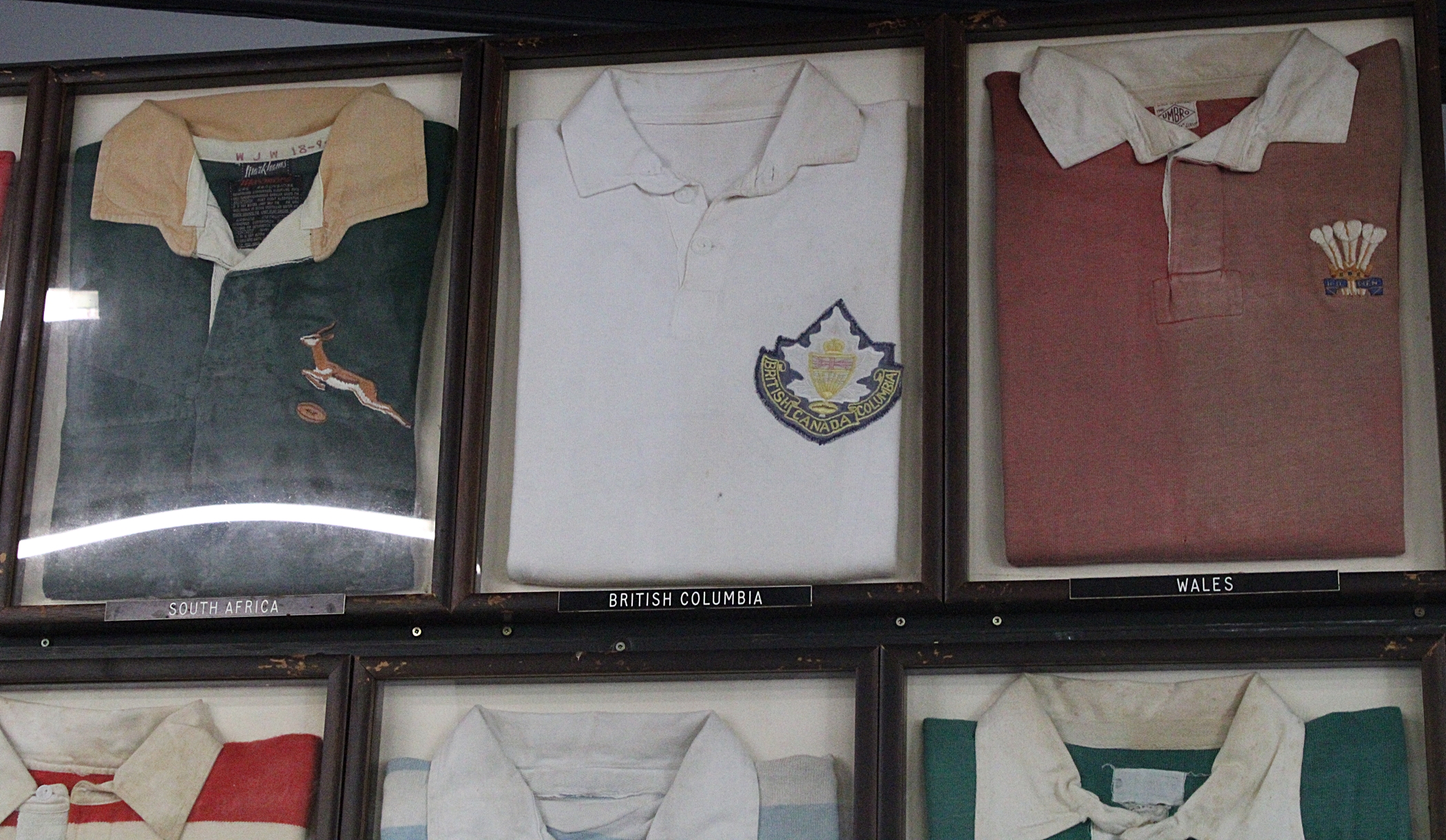 ---
Thunder Indigenous Rugby Updates: NZ Tour Weeks Away; Online Art Auction Ends Sunday; Thunder Tribal Journeys Canoe Wrapup; Free Rugby Camps in Gold River, Alert Bay, Abbotsford, Kamloops
NZ Trip
It's only a few weeks until the Thunder U18 teams make their way to NZ to play 3 games in NZ and spend some time at the Inside Running Academy to improve their game. They'll land in Auckland, take in the Women's FIFA world cup semi-final game at Eden Park and then play games in Auckland, New Plymouth and Feilding while also visiting the Academy in Mount Maunganui. They'll be taking in three NPC games while there as well. It will be a life changing event for the young players who are making that important life transition from high school to further education and skills training. If you wish to support the tour contact John Lyall at johnlyall4@gmail.com – the tour program still has spots for sponsors and supporters.
Tribal Journeys
The Tribal Journeys is a celebrated event for the Indigenous peoples of the Pacific Northwest Coast. Many families and teams travel in traditionally painted canoes for this event and don traditional regalia for celebrations. This is the first year the Thunder program has entered a canoe team. This is the report from John Lyall, Thunder Director, on the inaugural Thunder entry.
"With high winds expected today, our short journey is over. Although only three days long, seemed like a journey!
I think we represented rugby and Thunder well! "You guys are awesome", "we've never had a sports team before" were some of the things we heard. We dug in and helped move all canoes and food train lineups, "where's the rugby crew" was first thing said whenever anything needed moving.
The journey days were 6-8 hours, one day in 30°+ weather and another wind and chop. It was a physical and mental toil, the destination was always "just around the corner".
North of Brentwood Bay to Saltspring, we found ourselves bucking a strong chop, whitecaps and wind, pulling hard for 60 minutes never missing a pull. Our canoe while great was light & lower than most so once we were in it, there was only one way out.
I think there was enough positive energy to try again next summer.
Thunder Fundraising Auction closes on Sunday at 4pm
As Thunder prepare for their NZ tour from August 13th to 28th, they're continuing their fundraising to help reduce the cost to the players. Some of the auction items are collector art pieces put in by parents to help cover the cost for their children. The auction ends on Sunday at 4pm, your bid will help the Thunder youth to have the time of their life.
July Camps
Before Thunder leave for NZ they're making a tour of Gold River, Alert Bay, Abbotsford and Kamloops to engage youth from those communities with free rugby camps, in partnership with Grassroots Rugby. The poster is below with details. You can register on the ThunderRugby.ca website.